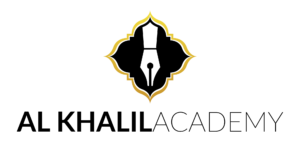 The Qur'anic Essentials Program offered by Al-Khalil Academy is a 7-month program designed to provide students with a strong foundation in recitation of the Quran and other important Islamic sciences through a unique educational approach.
All programs are open to brothers and sisters.
(Admissions for the 2020 year are now closed)
---
Purpose
The purpose of the program is to teach students correct recitation of the Quran and rules of Tajwid. Students will also gain an understanding of basic Arabic, Fiqh (Islamic Jurisprudence), Aqidah (Islamic Creed & Beliefs), and Seerah. Students will be taught in small class sizes to ensure individual progression.
The Qur'anic Essentials Program is the first step in bridging the gap between the everyday Muslim and the words of the Almighty Lord and His beloved Messenger (may peace and blessing be upon him) by giving students who are unable to study full-time the opportunity to learn correct Quran recitation through a well-designed, part-time schedule that accommodates university/high school studies and career goals simultaneously.
---
Curriculum
Tajwid/Quran Recitation – Correct recitation of the Quran while learning rules of Tajwid

Arabic Literature – Introduction to basic Arabic sentence structures, vocabulary, and reading

Fiqh – Fundamentals of Tahara (purification) and Salah (prayers)

Aqidah – Fundamentals of Islamic beliefs

Spirituality – Learning from the life of Nabi (may peace and blessing be upon him) through Seerah lectures

Islamic Etiquette – Social mannerisms and good character
(Note: The curriculum is subject to updates and change as decided upon by the academy)
---
Program Format
Duration
7 months
Commitment
Part-Time, 6 hours/week (class) + 10 hours/week (self-review)
Schedule
Class Days/Timings: 3 Weeknights
Sister's Program: Tuesday, Thursday, Friday (8:00 PM – 10:00 PM)
Brother's Program: Tuesday, Thursday, Friday (6:00 PM – 8:00 PM)
Class Location
Sisters:

Madinah Masjid
1015 Danforth Ave,
Toronto ON, M4J 1M1

Brothers:

Al Khalil Academy Main Campus
2 Thorncliffe Park Dr. #28
East York ON, M4H 1G9
Tuition
$700.00 + $25.00 Registration Fee + Books
Policies
All students are required to attend every class. Absences must be reported and can only be due to a reason approved by the administration. Generally, a 24-hour notice should be given. However, due consideration will be given for emergency situations.
The teaching method employed in the Qur'anic Essentials Program comprises of three parts: readings, lecture, and review/practice. For each lesson, the students will be informed of the readings in advance. Then, a lecture will be delivered on the topic and the students will be expected to review and practice the lesson in a designated review group.
All required books will be available for purchase from the academy.
---
Important Dates
Classes Begin: Tuesday January 7, 2020
Student Interviews: *Students will receive individual emails to schedule interviews*
---
The Path Forward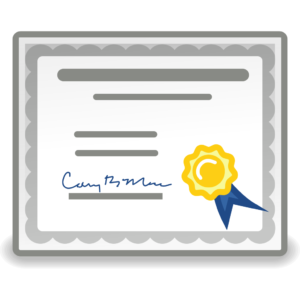 After successfully completing the program, a student will be granted a certificate of completion. Graduates of this program will have the ability to fluently recite the Quran with correct tajwid along with gaining an understanding of basic Arabic, Fiqh, Aqidah, and Seerah.
Having gained fluency in reciting the Quran, graduates will also have the option to transition into the 2-year Quranic Arabic Intensive (QAI) program at Al Khalil Academy to gain an in-depth understanding of the Arabic text of the Qur'an and Hadith along with other Islamic sciences. Students who complete and excel in the QAI program are able to translate and understand the Quranic Arabic and Hadith.
Details of the Quranic Arabic Intensive (QAI) program may be found here.
---