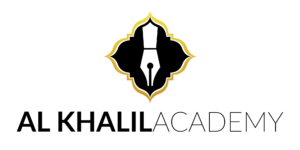 The Qur'anic Arabic Intensive (QAI) offered by Al-Khalil Academy is a 2-year Arabic & Islamic studies program designed to provide students with a foundational training in the Islamic sciences through a unique educational approach.
All programs are open to brothers and sisters.
---
Philosophy & Purpose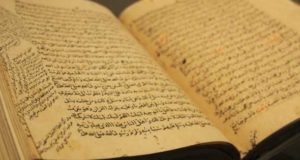 The philosophy of the program is simple: classic meets contemporary. The program places the classical Arabic text of the Qur'an and Hadith at the forefront of the teaching methodology while recognizing and addressing the contemporary context within which the students live.
The purpose of the program is to bridge the gap between the everyday Muslim and the words of the Almighty Lord and His beloved Messenger (may peace and blessing be upon him) by giving students who are unable to study full-time the opportunity to attain sound Islamic knowledge on a well-designed part-time schedule that accommodates university/high school studies and career goals simultaneously.
---
The Ideal Candidate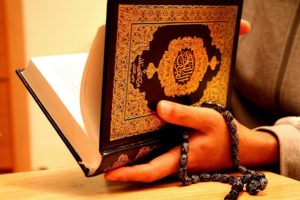 To avoid compromising the quality of the program and its graduates, Al-Khalil Academy only accepts students who are well-suited for the program, serious about their educational goals, and most importantly are sincerely seeking to learn the language of the Qur'an and its sciences. We welcome all such candidates to apply.
Recognizing the efforts of the Huffaz i.e. those who have spent years to fully memorize the Qur'an and many requests from them, we have especially fine-tuned the program for them so that their relationship with the Qur'an can be further strengthened. So if you are a Hafiz of the Qur'an and would like to have a greater affinity with the Book of Allah, this program is certainly for you.
---
Curriculum at-a-glance
Our courses are divided into multiple areas of study. Each of these areas cover a range of classical and modern texts, and some contain practical coursework and training. Students are also assigned required readings on various topics.
Areas of Study
Qur'an Studies – Deeper meanings and in-depth analysis
Hadith Studies – Wide range of topics and commentary
Tajwid – Theoretical and practical study of tajwid
Arabic Grammar – Sentence analysis and grammar rules
Arabic Morphology – Syntax and verb formations
Arabic Literature – Vocabulary and reading skills
Fiqh – Fundamentals of worship & transactions
Aqidah – Fundamental Islamic beliefs
Islamic Etiquette – Social mannerisms and good character
(Note: The curriculum is subject to updates and change as decided upon by the academy)
---
Format
Year 1
Sarf (Arabic Morphology)
Nahw (Syntax)
Adab (Arabic Literature)
Fiqh Essentials: 'Ibādāt
'Aqidah Essentials
Year 2
Advanced Arabic Morphological Rules
Adab (Arabic Literature)
Quran & Arabic: Miftāh al-Quran
Quranic Sciences: Translation & Commentary (selected Surahs)
Hadith: Riyād al-Salihīn & Zād al-Tālibīn
Fiqh Essentials: Mu'āmalāt
---
Duration & Commitment
Duration
2 Years
Commitment
Part-Time, 10 hours/week (class) + 10 hours/week (self-review)
Tuition
$1,550.00 per year (subject to change)
+ $25.00 Registration Fee
+ Books
Schedule
Classes Begin: TBD
Class Days/Timings: 3 Weeknights and Saturday morning
Policies
Attendance

Due to the intensive nature of the program, all students are required to attend every class. Absences must be reported and can only be due to a reason approved by the administration. Generally, a 24-hour notice should be given. However, due consideration will be given for emergency situations.

Course Work

The teaching method employed in the Qur'anic Arabic Intensive comprises of three parts: readings, lecture, and review. For each lesson, the students will be informed of the readings in advance. Then, a lecture will be delivered on the topic and the students will be expected to review the lesson in a designated review group.

Books

Students will be provided a list of the required and recommended books on the first day of class. Al-Khalil Academy will provide a package of the required books. As for the recommended books, they may be available to purchase from the academy.
---
Location
Al Khalil currently holds classes in two locations. Students who are enrolled will be given the exact location for each of their weekly classes.
Al Khalil Main Campus
2 Thorncliffe Park Drive,
Toronto, ON M4H 1H2
(Enter through the front entrance of Unit 28 and walk past Topline Income Tax Services)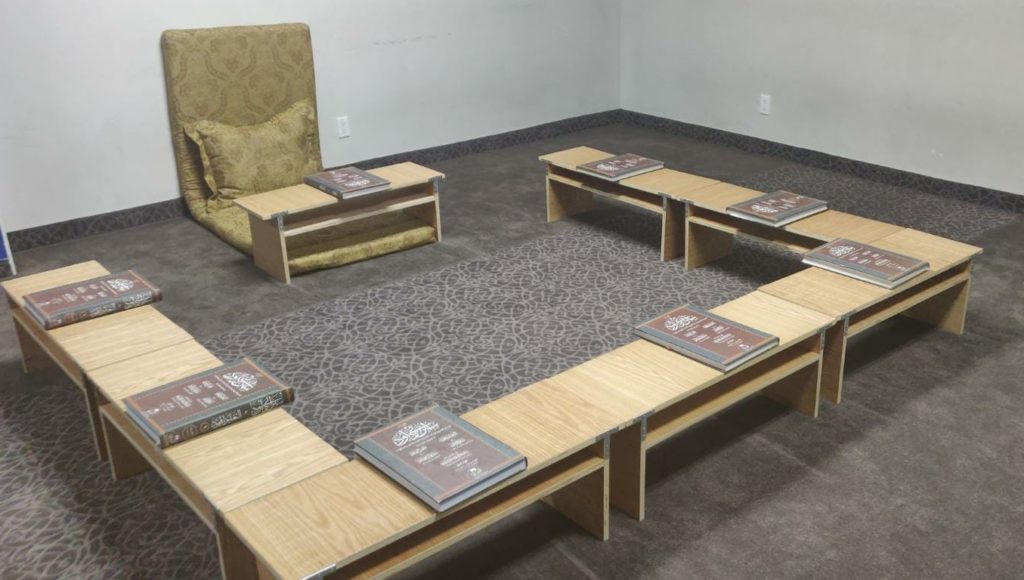 Al Ansar Islamic Center
43 Railside Rd,
North York, M3A 3L9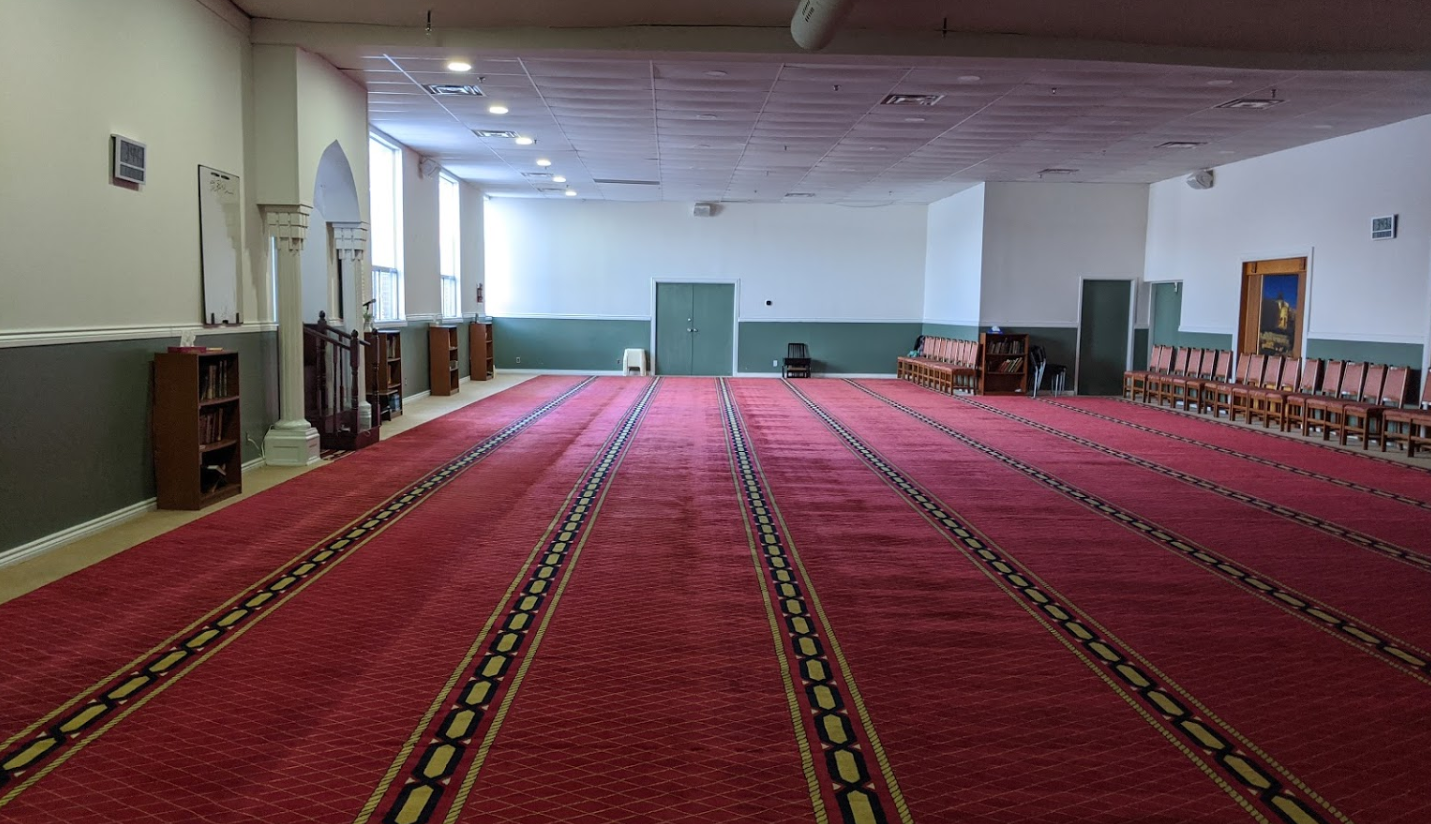 By the grace of Allah, Al Khalil Academy is holding classes in Al Ansar Islamic Center. Located in the heart of City of Toronto and easily accessible by public transit, Al Ansar Islamic Center caters to the culturally diverse Muslim population of Toronto.
The Path Forward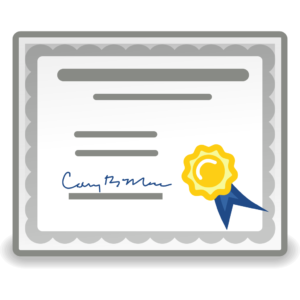 After successfully completing the course of study, a student will be granted a certificate of completion.
Graduates of this program may decide to contribute to their communities in various capacities utilizing the knowledge and skills they earned from the program or they may transition into and pursue the full Alim program to gain an in-depth understanding of the Islamic sciences. A bridging semester will be required to make this transition.
The staff and teachers at Al-Khalil Academy will lend their full support to students opting for either of the above-mentioned paths.
---
FIVE THINGS EVERY STUDENT WILL GET OUT OF THIS PROGRAM
Affinity with the Qur'anic Sciences (Ulum al-Qur'an) such as appreciating the Qur'anic method in using amthāl (parables), the Makki and Madani Surahs and their various themes (including the counsels of Luqman, the story of Musa AS, and the descriptions of Jannah and Jahannam) along with much more
Arabic comprehension: Understanding of the Qur'an and Hadith in Arabic directly
The ability to pursue mastery in Arabic and Islamic studies by embarking on the full Alim program
A deep connection with the Quran & Sunnah and its spiritual and moral teachings
Knowledge of fiqh and aqidah to aid in interacting with contemporary society
---